The real estate in UAE market has grown significantly in recent years, drawing investors and buyers worldwide. However, navigating the complex legal landscape of property transactions in the UAE can be a challenging endeavor. A real estate lawyer in the UAE may be a massive help in this situation by offering knowledgeable direction and legal protection all along the way with your property.
Introduction
Understanding the Importance of Real Estate Lawyers in UAE
It is crucial to have a knowledgeable real estate attorney at your side when buying or selling property in the United Arab Emirates because there are numerous legal complexities involved. These legal professionals specialize in real estate law and are well-versed in the local regulations, ensuring that your property transactions proceed smoothly and securely.
The Role of Real Estate Lawyers in Property Transactions
Real estate lawyers in the UAE play a pivotal role in various aspects of property transactions, including contract drafting, due diligence, and dispute resolution. Their expertise extends to commercial and residential properties, ensuring clients receive comprehensive legal support tailored to their needs.
Legal Landscape in the UAE
Overview of Real Estate Laws and Regulations
The UAE has stringent laws and regulations governing property transactions, which can vary from emirate to emirate. A proficient Real Estate Lawyer in UAE possesses an in-depth understanding of these laws, helping clients navigate the intricacies while adhering to legal requirements.
Key Legal Considerations for Property Buyers and Sellers
Property buyers and sellers must know essential legal considerations, such as property registration, ownership restrictions, and taxation. A skilled real estate lawyer can guide you, ensuring compliance and preventing potential legal pitfalls.
Qualifications and Expertise
What Makes a Competent Real Estate Lawyer in the UAE?
When seeking a Real Estate Lawyer in UAE, look for professionals with a solid educational background and relevant experience. They should be members of the UAE Bar Association and have a proven track record in handling real estate cases.
Licensing and Credentials of Real Estate Lawyers
Verify the licensing and credentials of potential lawyers. In the UAE, real estate lawyers must obtain the necessary legal approvals and licenses. Working with a licensed attorney guarantees you receive advice from a qualified and authorized legal expert.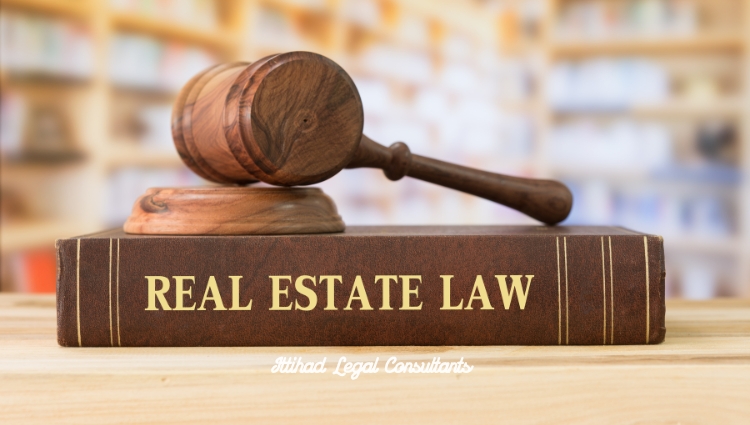 Services Offered by Real Estate Lawyers
Contract Drafting and Review
One of the core responsibilities of a real estate lawyer is drafting and reviewing property contracts. These legal documents are vital in protecting the interests of both buyers and sellers, and an attorney ensures that all terms and conditions are fair and legally binding.
Due Diligence in Real Estate Transactions
Real estate transactions require extensive due diligence to verify the property's legality and condition. A real estate lawyer conducts thorough investigations to uncover potential issues, enabling clients to make informed decisions.
Dispute Resolution and Litigation Support
A real estate lawyer acts as a mediator in disputes, striving to resolve conflicts amicably. If litigation becomes necessary, they provide robust legal representation in UAE courts, safeguarding your rights and interests.
Property Transactions in UAE
Buying and Selling Property in the UAE: A Step-by-Step Guide
Navigating the process of buying or selling property in the UAE involves multiple steps, from initial negotiations to property registration. A real estate lawyer guides you through each stage, ensuring compliance with legal requirements.
The Role of Real Estate Lawyers in Property Title Transfer
Property title transfer is a critical juncture in any real estate transaction. Real estate lawyers oversee this process, verifying the legitimacy of the property title and facilitating its transfer to the new owner.
Legal Challenges in Real Estate
Common Legal Issues Faced by Property Owners
UAE property owners may encounter various legal challenges, including boundary disputes, contract breaches, and landlord-tenant conflicts. A skilled Real Estate Lawyer in the UAE offers expert solutions to these issues.
How Real Estate Lawyers Solve Property Disputes
Real estate lawyers actively apply negotiation, arbitration, and litigation techniques to resolve property disputes efficiently, leveraging their expertise to safeguard their clients' interests.
Benefits of Hiring a Real Estate Lawyer
Risk Mitigation and Legal Protection
Hiring a real estate lawyer minimizes the risks associated with property transactions. They conduct comprehensive due diligence, reducing the likelihood of unforeseen legal complications.
Cost-Effective Solutions for Property Matters
Though it might initially appear as an additional expense, hiring a real estate lawyer can preserve your finances. They proactively prevent costly legal issues and ensure the swift and efficient execution of real estate transactions.
Choosing the Right Real Estate Lawyer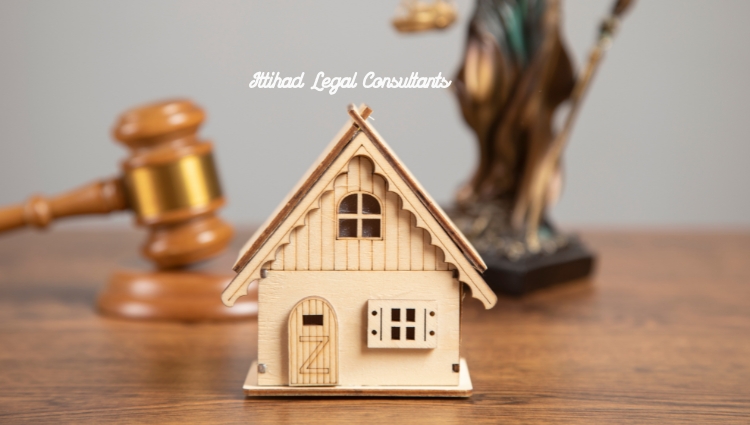 Factors to Consider When Selecting an Attorney
Selecting the right Real Estate Lawyer in the UAE is crucial. Consider their experience, reputation, and compatibility with your needs. Both personal recommendations and online reviews can be helpful when making a choice.
Questions to Ask Potential Real Estate Lawyers
When interviewing potential lawyers, ask questions about their experience with UAE property law, their approach to handling cases, and their fee structure. This information will help you make an informed choice.
Case Studies
Real-Life Examples of Real Estate Legal Issues Resolved in the UAE
Real-world case studies can shed light on the efficiency of real estate attorneys in handling intricate legal issues. These instances show how having a knowledgeable attorney can benefit your clients.
Frequently Asked Questions (FAQs)
Q1: Do I need a real estate lawyer for a property transaction in the UAE?
A1: A real estate lawyer must ensure that your property transaction complies with UAE laws and regulations. They provide legal protection and help prevent potential issues.
Q2: How much does hiring a real estate lawyer in the UAE cost?
A2: Legal fees can vary, but they are a worthwhile investment. Costs depend on factors such as the complexity of the transaction and the lawyer's experience. Be sure to discuss fees during your initial consultation.
Q3: Can a real estate lawyer help with rental agreements and lease disputes?
A3: Absolutely. Real estate lawyers assist with various aspects of property law, including rental agreements and resolving landlord-tenant disputes.
Q4: How long does it take to complete a property transaction with the assistance of a real estate lawyer?
A4: The timeline varies depending on the complexity of the transaction and any potential legal issues that may arise. Your lawyer will provide you with a realistic timeframe.
Conclusion
In the dynamic world of UAE real estate, having a knowledgeable and experienced Real Estate Lawyer in UAE is not just an option; it's a necessity. These legal professionals offer protection, guidance, and peace of mind, ensuring your property transactions proceed seamlessly. You can confidently invest in the flourishing UAE real estate market by making the right choice in legal representation.